Alien Cells
I created a picture of alien cells in Maya with procedurally generated textures and then rendered it in Vray. Afterwards, I took the render into Photoshop and added lens flare and applied color correction.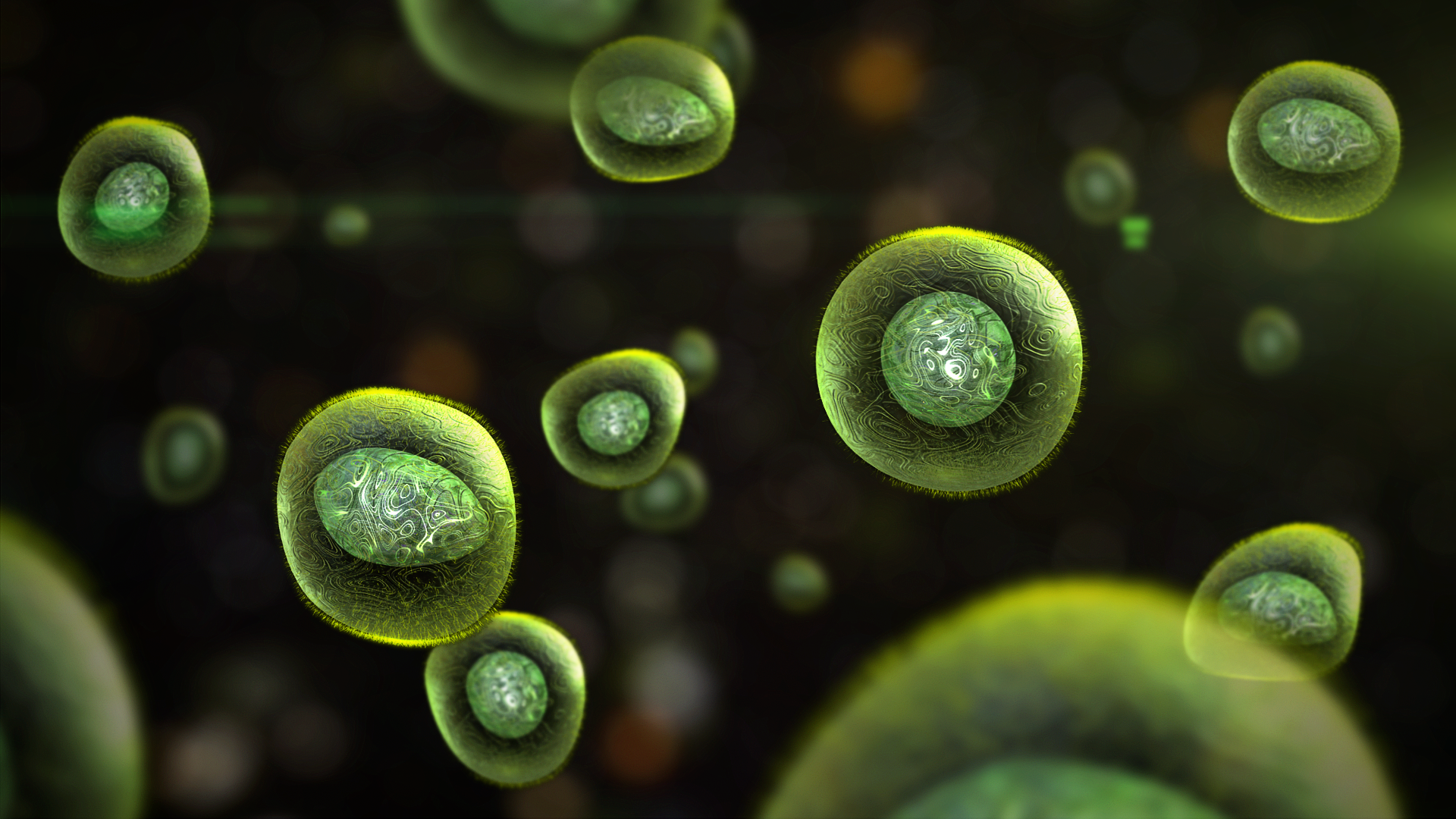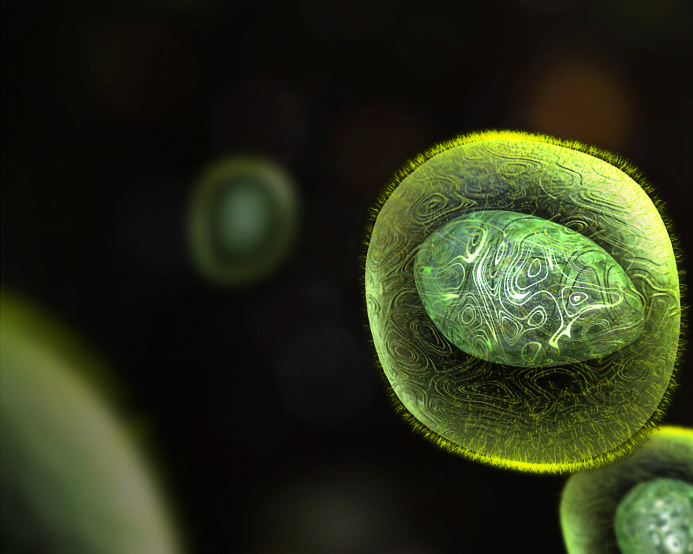 Left side contains the specular, reflections, and self illumination. On the right is the diffuse.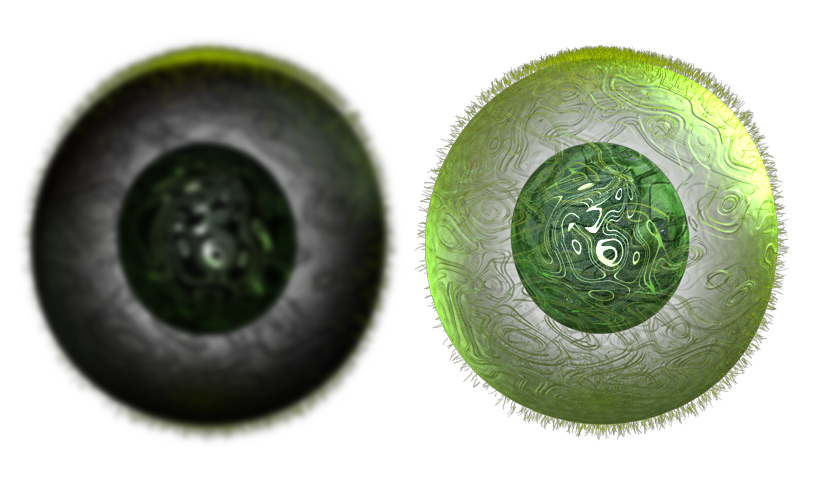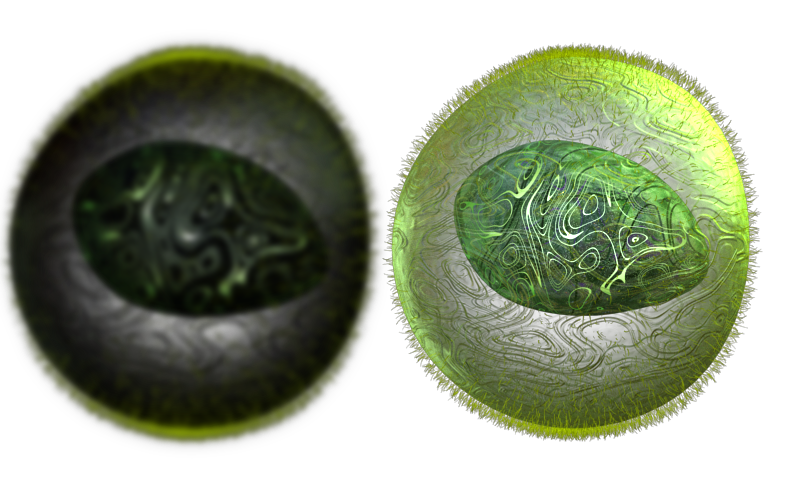 I created the background using pictures of stars I layered on top of each other and ran through Field blur. I increased the blur and light range to get a bokeh and then layered and resized the cells.